Represented by a bull, Taurus is the second zodiac sign. Taurus loves luxury, rich fabrics, and realism. They appreciate a practical gift like no one else can. They also love fine food. Do not forget the personality when you are buying a gift for Taurus. They are perfect craftsmen at whatever they do.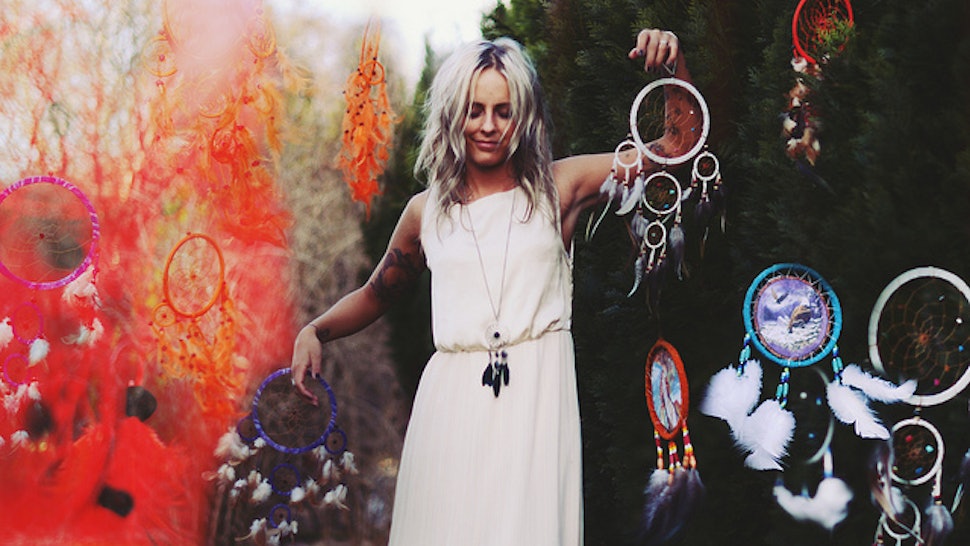 When choosing a gift for the Taurus, do not rush. Relax and take your time. They will easily find out if you haven't put any thought into your gift and become very insulted. Don't waste your time at the money store. Taking the time to bake some delicious cookies will win you far more points from the Taurus. So are you worried about getting a gift for your Taurus friend? Then drop all your worries. We have got you the top 10 gift ideas which a Taurus would love.
1. Fine Chocolates
Chocolate fills the craving for luxury that contents the palate for many Taurus. As Tauruses are well-known for their gourmet taste, a fine chocolate makes a perfect choice for birthday gift. Plus, who doesn't want chocolate on their birthday? Just make sure it's the good stuff. You can get a box of fine hand-made chocolates or either dark or milk chocolate based on their preference if you know. And yes the sight of chocolate will also make them all go wow. So what can you get better?
2. Music/Opera/Theatre tickets
A Taurus loves arts in all of their forms. There are also chances that the Taurus has a lot of creative talents of their own. Tickets to an event of their choice are guaranteed to please them. These gifts also satisfy the passion of Taurus towards any form of art be it music or drama or anything else.
3. Spa
What sensual doesn't Taurus enjoy being pampered? Be it a trip to an actual spa or just the continuous time to enjoy this at-home spa set, the Taurus loves being pampered with abundance of time to relax and not be bothered. This gives them their own time which they can enjoy. Moreover, Spa also has many health benefits like it reduces headaches by dilating the blood vessels.
4. Fine Jewellery
What Taurus doesn't love jewelry? A Taurus woman would love any fine jewellery, but why not get something that looks worthy and is useful with A LOT of different clothing options? Consider gemstone jewellery for its exclusive combination of beauty and curation. The gemstone associated with the Taurus sign is Quartz, and it is considered to be the highest gift of Mother Earth. How suitable is it? You can also get them handcrafted jewellery. Don't worry about the price being high. With Kraftly coupons, you can get amazing handcrafted jewellery and other gifts at the best price .
5. Luxurious flowers and plants
Gardening caters to the earthly and nurturing nature of many Taurus. Everyone loves a special delivery on their birthday. Sending a stunning bouquet to be delivered right to the Taurus's doorstep or desk will give them instantaneous happiness. You can also prolong the birthday celebration for long after their birthday is over with beautiful, long-lasting pot plants. Any Taurus would admire the perfectly pretty plant in a stylish hand-painted pot.
6. Candles
Appeal to the sense of smell with the famous luscious scented candle. The fragrance from the candle will surely be savoured by the nature-loving Taurus. Yet again, the Taurus takes excessive pleasure in their surroundings! You can also get them Taurus themed candles. These Taurus themed candles give you the chance to help their fill her home with a pleasant scent and pay homage to her astrological sign.
7. Art
Once more providing love of all things beautiful and sensual, artwork accomplishes a profound appreciation for the Taurus in your life. A Taurus always takes pride in their home and undoubtedly decorates it in a very scrupulous manner. You can even consider hiring a custom piece, just for the Taurus friend in your life. Take some signals from your Taurus about what kinds of art that they like paintings, mixed media, large photo prints, etc. You could consider something that adds to the appeal of their home. Since they are creative types, you can also give them a gift that lets them get in touch with their artistic side, like a leather sketchpad and high-quality colored pencils.
8. Imported wine
Blow into their sense of taste with an amazing bottle of wine. But don't just go to the local minimart. Get the finest Italian wine for the luxury-loving Taurus. This gives a great opportunity to drink wine and get creative with paint and it is a great option for a gift. This allows them to create something for their home and enjoy a tasty glass of wine in the process. It's finally a win-win for everyone.
9. Coffee and Coffee Set
Help your Taurus friend get their day off to a great start with the beautiful coffee set. They will definitely appreciate this practical kitchen gift if they are a coffee lover. A little expensive and rich coffee beans paired with a pretty little mug makes the flawless gift combo for the characteristically ambitious, hard-working Taurus.
10. Personal chef and cookware set
A Taurus is always awestruck with cooking adventures. By hiring a personal chef for the evening, you can impress them with a fancy meal prepared at home by the professional chef. The Taurus loves to eat, but they also take great pleasure in cooking amazing meals for themselves and also for the people they love. With a set of specialized grade cookware, they are sure to make you something delicious!
The above-mentioned gifts are the best ones to surprise your Taurus ones. But the best part about birthdays is celebrating with all of your friends. Though Tauruses have a status for being a bit headstrong from time to time, they are also loving, trustworthy and will always have your back. So make sure your sassy sidekick's birthday is extra special with all the right swag.